The Animalarium, Borth Zoo
www.animalarium.co.uk | animalarium@btconnect.com | 01970871224
The Animalarium is a popular visitor attraction in Borth, on the Welsh tourist trail and is open all year round.
The Animalarium is within walking distance of the beach, local holiday parks, hotels and the mainline railway station.
The Animalarium features a reptile house with snakes and lizards, a crocodile house, a petting barn, stables and animal enclosures including leopard, ocelot, lynx, monkeys, giant tortoises, meerkats, lemurs and aviaries. African lions arrive this summer!
There are daily feeding times, pony rides and an interactive reptile show.
There is a visitor carpark plus cafeteria, gift shop, childrens play areas and toilet facilities.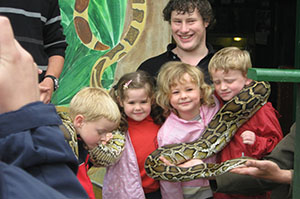 Children's Farm Park
www.childrensfarmpark.co.uk | childrensfarm2@tiscali.co.uk | 01766780247
The children's farm is a family run attraction located on the Cambrian coast line, with spectacular views out across the bay.
There are pigs, small pigmy goats, rabbits, ducks, Shetland ponies and more to see. The children can bottle feed a lamb and have fun feeding the animals or riding a junior tractor.
There is an indoor play area with air cannons, soft play and sand pit to entertain the children. A picnic area, shop and cafe are also on site.
The farm is located on the same site as Llanfair Slate Caverns, so combining the two attractions makes a great and varied day out.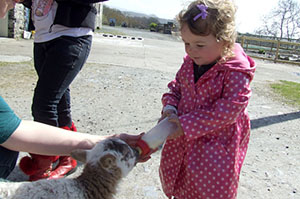 Cymer Abbey
Cistercian Cymer Abbey lies in an isolated location at the head of the Mawddach Estuary and was founded 1198-9 by Maredudd ap Cynan, Lord of Meirionydd, the grandson of Owain Gwynedd.
The abbey's name derives from Kymer deu dyfgr meaning 'meeting of the waters' referring to its situation at the confluence of the Rivers Mawddach and Wnion. Of all the Cistercian abbeys in England and Wales, Cymer was one of the smallest and poorest and due to financial difficulties, was never completed. It suffered heavy damage during the wars of 1282-3 and consequently received £80 in compensation following Edward I's conquest of Wales. Only the church survives to any significant height.
Following the Dissolution of the Monasteries under King Henry VIII, Cymer Abbey fell into a state of disrepair and much of its fabric was appropriated for building materials. The abbey is now in the care of CADW, and after repairs were carried out to its walls it was opened to the public.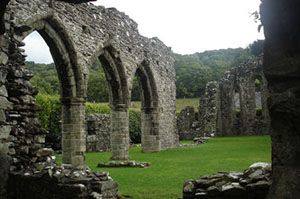 Dragon Raiders Activity Park
www.dragonraiders.co.uk | enquiries@dragonraiders.co.uk | 01766523119
Dragon Raiders Activity Park offer the following activities:- Dragon Raiders Paintball Park, Segway Adventures and the EXCLUSIVE Bear Grylls Survival Half Day Challenge.
The Paintball is situated with 30 acres of prime forest, where specially designed game zones have been created to give you the ultimate Paintball experience.
Segway Adventures offers fun for all the family. Choose to glide through relaxing forest treks or take on the challenge of going off-road on one of the Rally Treks. Enjoy the thrill of gliding on a Segway X2, designed to put a smile on your face!
The Bear Grylls Survival Challenge is the perfect opportunity to share a truly memorable and fun experience. Discover and learn Bear's key survival skills and techniques and then take on the 'Escape from Cabin Wood' challenge.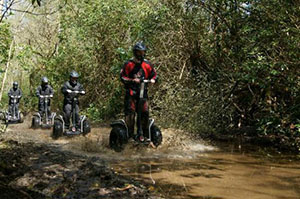 The Fairbourne Railway
www.fairbournerailway.com | fairbourne.rail@btconnect.com | 01341250362
The Fairbourne Railway has a unique story with four different track gauges in a hundred years.
Built initially as a horse-drawn tramway and converted to a miniature steam railway in 1916 it has carried passengers continuously, apart from World War 2, since 1895.
After leaving the village of Fairbourne, the journey takes you along the beach and offers unsurpassed views of the Mawddach Estuary and Cadair Idris mountains before arriving at Barmouth Ferry Station. From here you can take the short boat ride into Barmouth and make a day of it.
Whilst you are here you can take time to browse our Museum and visit our Large Scale model railway, or why not just relax in one of our Licensed Cafes.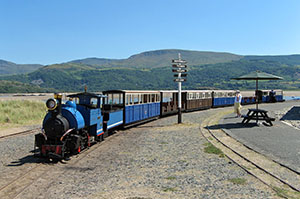 Snowdonia Riding Stables
www.snowdoniaridingstables.co.uk | snowdonia.riding@btconnect.com | 01286650342
Enjoy riding with us through the fabulous mountain and coastal scenery between Snowdon and the Irish Sea. We have graded rides, from gentle countryside rides to half day and full day treks into the rugged mountains of the foothills of Snowdon.
Always wanted to explore the hills on horseback? Now is your chance on rides guided by our experienced trek leaders, from our long established centre.
We are approved and recommended by the British Horse Society and the Pony Club.
All our rides include instruction in the arena for novice riders and assessments for the more competent to ensure a suitable match of horse to rider.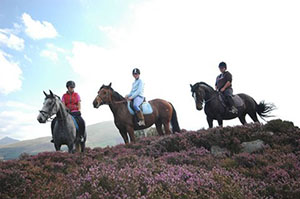 Welsh Mountain Zoo
www.welshmountainzoo.org | info@welshmountainzoo.org | 01492532938
Set in North Wales, high above Colwyn Bay with panoramic views and breath-taking scenery, beautiful gardens are home to our caring conservation zoo.
Roam the wooded pathways, relax on the grassy slopes and spend a lovely day learning about many rare and endangered species from Britain and around the world including Snow Leopards, Chimpanzees, Red Pandas and Sumatran Tigers!
Enjoy our Penguin Parade, Chimp Encounter, Bear Falls, Condor Haven and the Children's Farm plus much more. Visit the 'Sea Lions Rock' and watch our Californian Sea Lions being trained. Enjoy the exciting and extensive Jungle Adventureland and Tarzan Trail Adventure Playground. For the more technically inclined, visit our Media Centre, where you can do a virtual tour of the Zoo and play some great educational games.
Don't miss the things that make us ZOONIQUE!